Herring roe caviar 180 grams (glass jar)
Herring roe
Salted unscreened herring roe in oil 180 grams (glass jar). Produced from frozen raw materials. Vacuum packed.
Product documentation
download .pdf
Compound:
Unscreened herring roe, vegetable oil, salt, preservatives: sodium benzoate (E211), sorbic acid (E200)
Net weight: 180г.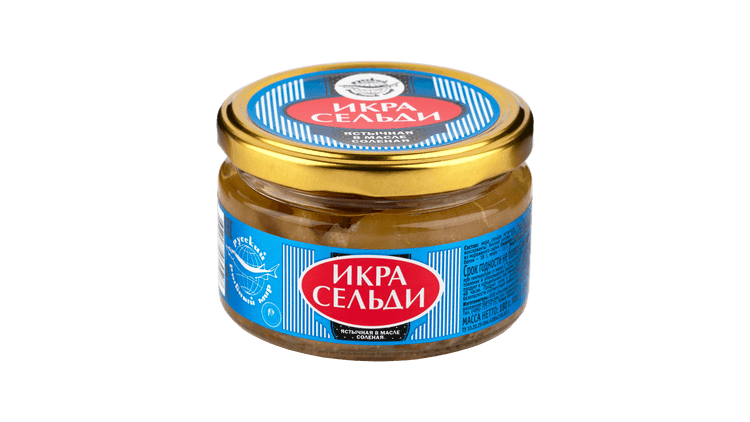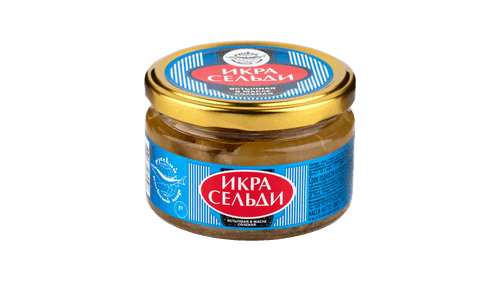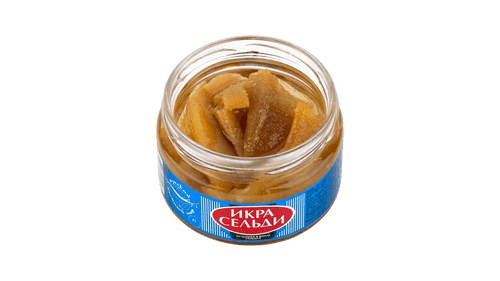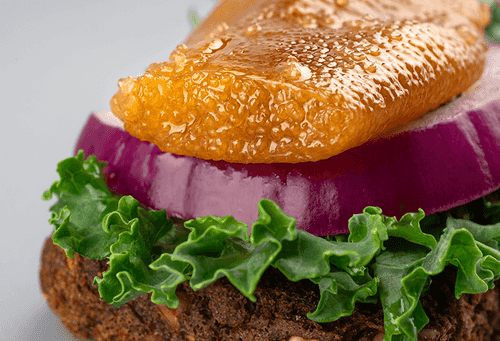 Characteristics
Storage conditions
Store at -2◦С to +4◦С. After opening the package, store caviar in a refrigerator at a temperature of 0◦С to +6◦С for no more than 48 hours.
Energy and nutritional value
Nutritional value of 100 g of the product (average values): proteins - 18 g, fats - 13 g. Energy value - 790 kJ / 190 kcal.
Date of manufacture:
indicated on the lid of the jar.
Best before date:
no more than 6 months from the date of manufacture.
Logistics parameters
Gross weight of the box, kg
4.14
Gross weight of the box, kg
12
Box size (l*w*h) mm
350*260*60
Need some advice? Ask a question now