Wild mackerel with oil TM "Russian Fish World"
TM "RUSSIAN FISH WORLD"
Natural atlantic mackerel with oil addition (pieces). The product is ready to use. Produced from frozen raw materials.
Product documentation
download .jpeg
Compound:
Atlantic mackerel (type of cutting - pieces), vegetable oil, salt, allspice pepper
Net weight: 250г.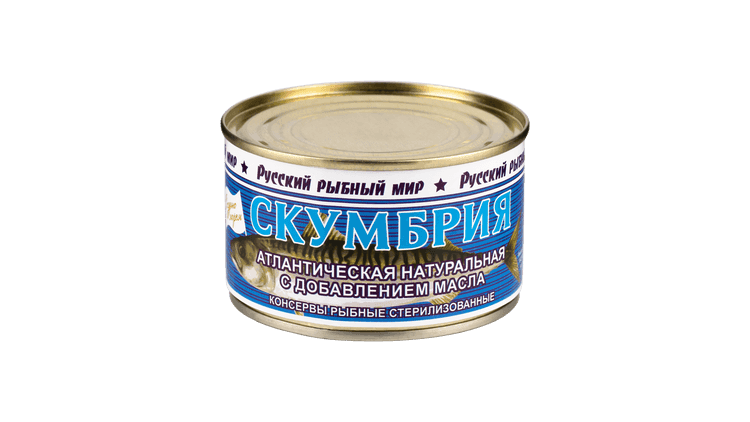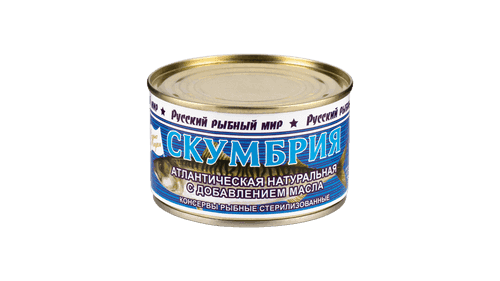 Characteristics
Storage conditions
Store at temperatures from 0ºС to +20ºС and relative air humidity not more than 75%. After opening the jar, store at a temperature not exceeding +4ºС for 24 hours
Energy and nutritional value
Nutritional value of 100 g of the product (average values): proteins - 15 g, fats - 26 g. Energy value - 1220 kJ / 290 kcal.
Date of manufacture:
indicated on the lid of the jar in the first row.
Best before date:
36 months from the date of manufacture
Logistics parameters
Gross weight of the box, kg
14.6
Gross weight of the box, kg
48
Box size (l*w*h) mm
350*260*230
Need some advice? Ask a question now