Pollock liver
TM "SPECIAL ORDER"
Natural pollock liver. Manufactured in accordance with GOST. The product is ready to use. Produced from frozen raw materials.
Product documentation
download .pdf
Compound:
Pollock liver (type of cutting - pieces), salt, bay leaf, allspice pepper.
Net weight: 250г.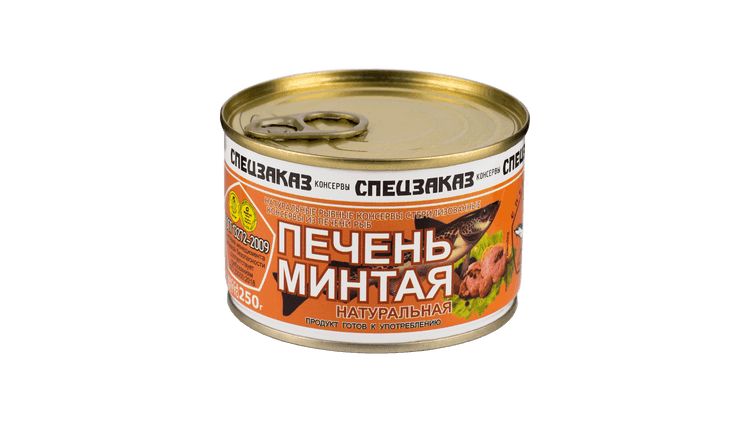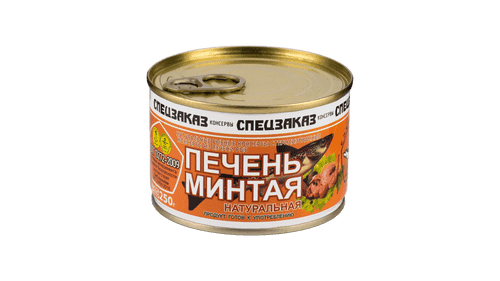 Characteristics
Storage conditions
Store at temperatures from 0ºС to +20ºС and relative air humidity not more than 75%. After opening the jar, store at a temperature not exceeding +4ºС for 24 hours
Energy and nutritional value
Nutritional value of 100 g of the product (average values): proteins - 6 g, fats - 50 g. Energy value - 1950 kJ / 470 kcal.
Date of manufacture:
indicated on the bottom of the can in the first row.
Best before date:
30 months from the date of manufacture
Logistics parameters
Gross weight of the box, kg
14.6
Gross weight of the box, kg
48
Box size (l*w*h) mm
350*260*230
Need some advice? Ask a question now